Welcome to
St Paul's United Methodist Church
Socorro, New Mexico
Fellowship Hall Remodel Progressing Well
Our contractor has accomplished a lot in the last couple of weeks including insulating, removing windows, wall boarding and painting.  Now we just need the windows that will complete the project.
We've included a gallery of photos from this project which we hope you will enjoy.
All groups that normally meet in the Fellowship Hall will need to temporarily relocate to the Narthex, Nursery Room or Sanctuary.
We also welcome contributions to offset the costs of this project.  You can add a donation to your regular check, or do an online donation for the project. Make sure to look for the Fellowship Hall Project category if doing so online. And as always thank you for your on-going support of St Paul's. Blessings!!
____________________________________________________________________________________
The pictures below show the walls in both the Fellowship Hall and Sunday School/Choir Rooms with their new wallboard and paint. Getting the replacement windows in place will be the next order of business.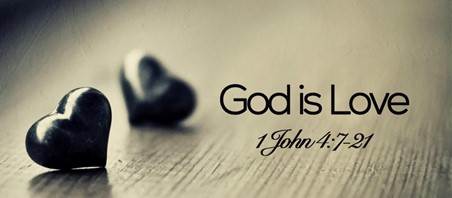 St Paul's United Methodist Church
Sunday, May 2, 2021
5th Sunday of Easter
Welcome/Announcements
Prelude          In His Time        Lynn Brandvold & Suzanne Borchers                                                 
*Call to Worship
One: God is the True Vine,
All: And we are the branches.
One: Connected to God.
All: Connected to bear fruit!
One: Connected to God.
All: Or we wither away.
One: Connected to God.
All: Or useless!
One: We come to worship God, who is the True Vine.
All: God, teach us how to remain connected so that we might bear good fruit!          
*Hymn                               Be Thou My Vision                          UMH #451 
Children's Minute       
Methodist Minute                                                          sanctifying grace
Prayer for Illumination                                                                       
Lord, open our hearts and minds by the power of your Holy Spirit, that, as the scriptures are read and your Word proclaimed, we may hear with joy what you say to us today. Amen.
Reading                                     Psalm 22:25-31                Edna Comstock
Prayers of the People                           Sharing our joys and concerns                                          
Responsive Prayer                                                Lord, hear our prayer.
Confession, Assurance and Pardon                                    UMH pg. 12
Offering     Please place your gifts in the basket upon leaving the sanctuary.    
*Doxology                                                                            
Praise God from whom all blessings flow. Praise Him all creatures here below. Praise Him above ye heavenly hosts. Praise Father, Son and Holy Ghost. Amen.
Special Music                                                                       Denny Lumos                                                                                                                 
*Gospel Reading                    1 John 4:7-21                  Edna Comstock
Sermon                                    "God is Love"                Pastor Cazandra
The Great Thanksgiving                                                        UMH pg. 13
Hymn                        Great is Thy Faithfulness                     UMH #140
Benediction
Postlude                   The Lord Bless You and Keep You            
Lynn Brandvold & Suzanne Borchers       
* Please stand as you are able
Do you have a prayer concern to share? An update on a concern? Fill out a card and drop it in the offering plate. You may also visit our website to share your concern and sign up to receive updates.
We need a mission statement. Developing a mission statement is not an easy task and it requires input from everyone. To begin the process of creating our own statement, I will give you questions each week and ask for a response. It will not take a lot of time individually, and the more that participate, the easier the process.
If you had to tell a non-church friend how St. Paul's makes a difference in the life of the community, what would you say?
Please send your response to pastor@spumc-socorro.org. If you would prefer to speak with me in person regarding these questions, please let me know and we can set up a Front Porch visit.
We are now the Shampoo Church! Stop by the Dollar Store and pick up shampoo to donate to the Socorro Storehouse. This will be an ongoing ministry to help with their needs.
Weekly Events
Tuesday       Prayer Shawl Ministry 5-6 pm.
Thursday Bible Studies will not resume for the foreseeable future. New info about study opportunities soon.
Saturday Jam Session 4-5 pm
Postcards in Pews – Are you missing seeing a familiar face in worship? Is a member of our church family on your mind? Take a postcard from the back of the pew, fill out your sentiment and put the person's name on the opposite side. Place it in the offering plate and Pastor Cazandra will put their address and stamp on it for you!
Are you visiting? Thank you for joining us today. Please complete a visitor card, available from the ushers.
Next week's service attendants:
Scripture reader: Kristal Kent
Ushers: Peter Comstock, Kenny Hoke
Pastor: Cazandra Campos-MacDonald
Reader/Liturgist: Edna Comstock
Musicians: Sue Borchers, Lynn Brandvold, Denny Lumos
Video/Sound: Steve Hunyady, Caeleb MacDonald
Group Facebook page closing
Greetings members of St Paul's Facebook group! In order to consolidate our social media presence, we will be closing this St. Paul's UMC closed group on June 1, 2021.
We are continuing with the regular Facebook page for St. Paul's UMC Socorro, NM.  
Please look for this logo and visit the new page to  "Like" the page and follow our current activity.
Guidelines for In-person Worship now that we have returned
With great joy we are announcing that we will be offering in-person (covid safe) Sunday worship services  again.  We hope you will join us at 10am in the St Paul's sanctuary.  Those who cannot attend will still have the option of a shortened online version of the service which will be available in the late afternoon on Sunday,  We will send a mailchimp posting on Sunday afternoon to let you know that the service has been posted to the St Paul's YouTube channel.
You will find the safety requirements we will be following below.  To help keep everyone safe we will be keeping doors and windows open during our service.  Please dress accordingly.
Our Covid- Safe Plan
There are some changes to "business as usual" that we need to follow to allow for safe in-person worship.
They are as follows:
1. There will be signs directing you where to enter and exit. Please follow these signs with the help of the ushers. Access to the sanctuary will be through the main, sanctuary doors only.
2. Masks are required. Children 24 months of age and older are required to wear a face covering.
3. Hand sanitizer will be available upon entering and exiting the building.
4. Attendance will be taken. We respectfully request that any positive COVID test after worshipping at St Paul's be reported to Pastor Cazandra so that those in attendance with that person can be notified immediately. The person's identity will remain confidential.
5. We will fill the sanctuary from front to back and empty it from back to front.
6. You will be directed to and from your seat. We will sit only in every other pew, and parts of the seated pews will remain blocked off to ensure proper social distancing. Ushers will show you to your seats. Please sit only where instructed (family units will be seated together).
7. The offering plate will sit on a table at the back of the sanctuary. Please place your tithes and offerings in the plate as you leave the service.
8. Please refrain from congregating in the sanctuary lobby, or aisles before or after service and refrain from handshakes or hugs during this time. Our safety demands exceptional care.
9. The Fellowship Hall and kitchen will be closed. If the sanctuary reaches capacity, we will have seating available in the Fellowship Hall where the service may be watched on the television. Please do not bring drinks or food into the sanctuary, fellowship hall or kitchen.
10. Please refrain from touching others while on the church premises. This is difficult, but to keep everyone safe, it is
necessary.
11. There will be no Kleenex in the pews. Bring tissues if needed and carry them out with you. There will be a trash can by the exit for your convenience.
12. Windows and doors will remain open during worship to ensure proper ventilation. Please dress accordingly.
13. Children's Church will resume after Easter. Pastor Cazandra will resume the Children's Minute during worship on the 7 th.
Please abide by these guidelines so we may keep everyone safe.
Meet Our Pastor
Cazandra Campos-MacDonald
Weekly Reminders
Prayer Shawl Ministry meets Tuesdays at 5pm in the Narthax
Mid-week Pastor's Newsletter (MailChimp)
Pastor's Office Hours this week Thursday, 10am-3pm
Both Thursday Bible Studies are on hiatus. Contact stpaulsocorro@gmail.com to be added to either group
Join St Paul's jammers in the Narthex  at 4pm on Saturday afternoons.
Sunday service is at 10am
Look for Sunday's Online Worship (via YouTube) late Sunday afternoon. Worship Guide posted here and via MailChimp.
Online Giving
Help us help our community by giving online
We have activated our online giving system and we hope that you will use the button below to access the Online Giving page.  Because we are obligated to provide a record of your donations you will need to register for this online service and set the parameters for your account.  We are hoping that you will take advantage of this service especially while we are practicing "social distancing".  You can choose from credit and debit cards, ACH direct withdrawal and text messaging.  All of these services require a small fee.  Please help us get as much of your donation to St Paul's as possible by using the ACH method if you can (it has the lowest fees) and/or agreeing to pay the extra fee involved.  This will mean so very much to our mission programs.  If you need help please contact us at: Online Giving Help